In Home Dining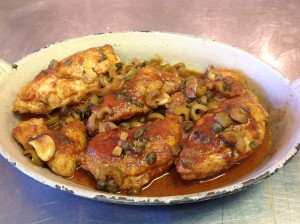 With Chef Maureen, a professionally trained culinary professional, you can enjoy casual and gourmet quality food in the comfort of your home. Chef Maureen works with you to design custom menus for any occasion that are suited to your tastes. She shops for the groceries, prepares and serves the meals and leaves the kitchen in perfect condition. Depending on the occasion, Chef Maureen will also make recommendations on wine and/or cocktail pairings to enhance the meal and your experience. She will also take into account any food preferences or dietary requirements necessary in the preparation of the food.
Chef Maureen's In-Home Dining is a unique alternative to going to a restaurant in which you can create special moments at home with friends and family and, best of all, without having to do any of the work.
Private, in-home dining services include:
• Preparing in-home tasting dinners that allow an experience of various cuisines and methods of cooking
• Preparing Brunch and Lunch for casual get-togethers at your home as an alternative to eating out
• Creating & executing customized menus for formal dinner parties
Maureen is the personal chef that will cater to your tastes and needs and will ensure that your meal is delicious and luxurious while you're in the comfort of your own home.
Sample Menus:
Portobello Wellington
Beet & Goat Cheese Napoleon w/a Hazelnut Citrus Dressing
Shrimp & Scallop Cakes, Potato Gratin & Asparagus
Individual Chocolate Whiskey Cakes w/Raspberries
Eggplant Empanadas
Field Greens w/Gorgonzola, Cranberries & Walnuts
w/a Fig Balsamic Vinaigrette
Chicken Breast Stuffed w/Goat Cheese & Prosciutto
in a Mushroom Sauce & Rice Pilaf
Individual Molten Lava Cakes
Shrimp, Avocado & Citrus Tower
Spinach Salad w/French Vinaigrette
Boeuf Bourguignon
Zabaglione over Berries
With personalized menus that satisfy your food preferences and dietary requirements, the food you love is there for you to enjoy without having to spend time in the kitchen or missing out on spending time with your family and guests.